Fundus camera
Smartscope® PRO - Next generation hand-held fundus camera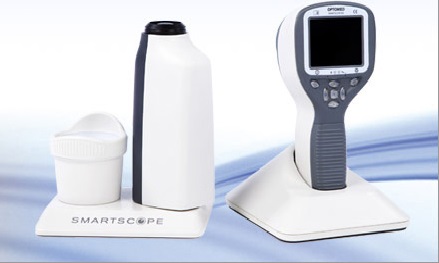 Optomed Smartscope® PRO is the leading portable medical camera that enables both non-mydriatic fundus imaging and anterior segment imaging with one device.
Smartscope PRO with optics module EY4 is an easy to use tool for screening the eye fundus to detect early signs of the most common retinal abnormalities, such as diabetic retinopathy, glaucoma and AMD.
The attachable anterior module ES2 provides high resolution digital image data of anterior segment of the eye.
More information:
Smartscope® PRO Ophthalmology Set
Smartscope FA brochure
Optomed Workstation